Introduction to Schibsted
Schibsted is Scandinavia's largest international media group with headquarters in Oslo and with a large market share in primarily Norway, Sweden and Denmark. Schibsted's creative department create display ads for their owned media such as eBay, DBA and Bilbasen when mentioning a few of their Danish media platforms.
Situation
Schibsted wanted a DCO (dynamic creative optimisation) setup to be established and executed in-house. The previous DCO setup was not agile enough for the desire to be able to execute in-house and switch creatives quickly as the custom coding - before-hand - was outsourced.
In addition to the actual operation of the DCO, compliance with multiple views on the target page was a challenge as this could previously not be controlled and Schibsted wanted to be able to integrate multiple data sources from third-party API calls.
Solution & Result
Zuuvi onboarded Schibsted to the platform and assisted in the template production which enabled them to have a DIY setup of their own data sources for their dynamic content
Today, Schibsted has their whole production process in-house of their display ads - both animated and dynamic. Additionally, Schibsted runs millions of impressions every month - hosted by Zuuvi.
Watch the case film here: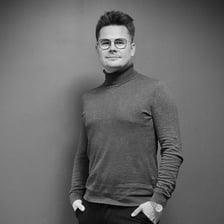 "I would recommend Zuuvi to all kinds of companies because it is a great way to create
high-quality banners and not using too much time on it"
See Schibsted's ad examples here
Dynamic Creative Optimisation (DCO)
Dynamic ads are based on a product feed that automatically produces your digital ads - based on (your own) data. Read more about DCO setups here.
Example from DBA
Here you see, for example, an advertisement on DBA.dk from Danske Bank (produced by Schibsted). Depending on which accommodation you are in and looking at, the value changes. And if you click on the ad, the price is transferred into Danske Bank's loan calculator on their website: